The Road Less Traveled
This journey will show you Yucatan's lesser-seen places. The emphasis is on traveling the back roads and visiting quiet, rural parts of the region to experience the deeply rooted traditions of the Mayans. The small towns and villages of Yucatan are friendly, welcoming places where tourism is not the main industry. You will gain a fascinating insight into the lives of the modern-day Mayan people, enjoy the delicious cuisine of the region and learn about Mayan history during a visit to a lesser known ancient Mayan city. This tour also includes two nights in the region's cultural capital of Merida, one of Mexico's loveliest and most interesting cities. A highlight of this tour is the opportunity to swim with huge, but gentle whale sharks on Isla Holbox between May and September.
Detailed Itinerary
Day 1 - Arrive in Cancun, Drive to Isla holbox (-)
You will be warmly welcomed upon arrival at Cancun airport by one of our representatives. You will leave the bland, mass tourism of Cancun behind as you enjoy an easy two and a half hour drive through Yucatan's lush countryside, passing traditional Mayan villages to the town of Chiquilá, from where a short ferry ride will take you to the beautiful island of Isla Holbox for a three night stay.
Day 2 - Isla holbox (B, snack lunch)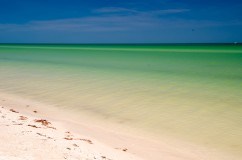 Today you will enjoy one of the most memorable experiences of your life, swimming and snorkeling with whale sharks. You will be able to admire their friendly behavior and enjoy seeing them in their natural habiat. Despite their enormous size, swimming with them is completely safe as they eat nothing but plankton and are no threat to humans.
Whale Sharks are the Worlds' largest fish, growing up to 15 meters in Length. Their migratory path brings them to the tropical waters near to Isla Holbox, one of the few areas on the planet where they are easily seen near land. Whale sharks congregate here between the months of June and September when the ocean becomes rich with plankton. The opportunity to swim and snorkel with the Whale Sharks is an unforgettable experience and something that is only possible in a few select destinations around the world.
Day 3 - Isla holbox (B)
A morning boat tour after breakfast will show you the natural delights of this island, lying within the 1540 square kilometer Yum Balam Reserve. The island is home to over 150 species of birds, including flamingoes, roseate spoonbills, ibis, pelicans, herons and egrets. There are beautiful, empty beaches and calm, tropical waters. This afternoon you will be free to spend some time enjoying the delights of this lovely island, its low-key Caribbean vibe and its diverse selection of excellent restaurants. After all, you are on vacation!
Day 4 - Merida (B)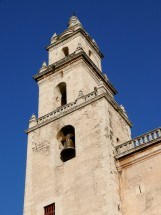 After a leisurely breakfast you take the ferry back to the mainland and will be driven to Merida. This afternoon, enjoy a private guided tour around the city. This is one of Mexico's finest colonial cities and a real jewel filled with colorful buildings, historic Spanish architecture, narrow, bustling streets and beautiful central plazas. The Plaza Grande in the center of the city is one of the country's prettiest plazas shaded by huge laurel trees and is a hive of activity all day long. After lunch, Merida's finest museum will be visited with the rest of the afternoon to enjoy at your leisure. This evening you can experience the interesting sound and light show at Merida's Museum of the Mayan World before enjoying a delightful evening stroll among Merida's friendly people, as well as the opportunity to browse the many traditional Mayan handicraft stores in the city center.
Day 5 - Merida, Ruta de los Conventos (B)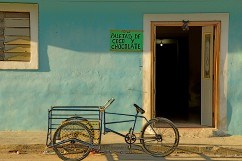 Today you will experience the Mayan countryside south of Merida, along the delightful 'Convent Route'. This tour will take you off the beaten path into the real Yucatan, away from modern development and will show you what life is like for the modern day Mayans. The route meanders through the west-central part of the state, visiting Mayan villages, archaeological sites, colonial churches, cathedrals and convents. Lunch in the Los Almendros restaurant in the town of Ticul restaurant will give you a taste for the unique and delicious cuisine of Yucatan. Following lunch, a visit to one of the area's restored haciendas will give an insight into 19th century rural life for the elite landowners and the local workers. This evening, enjoy the sound and light show at Merida's modern Museum of the Mayan World before relaxing to some live jazz in a rooftop terrace bar.
Day 6 - izamal, Valladolid (B)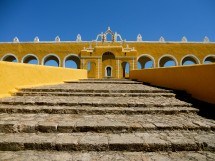 This morning you will leave Merida and will drive approximately one hour to the delightful jewel of a colonial town of Izamal. You will be given a tour around the center of the town in a horse drawn carriage to enjoy this pretty Mayan town, where most buildings around the center of town are painted a bright yellow color to match the Convento de Izamal, an 18th century convent. This is a real Mayan town and a truly wonderful place to spend a few hours. From here, another two hours drive away is Valladolid. This is a beautiful colonial city, that has the heart of a deeply Mayan town, complete with local women dressed in traditional Huipiles, great Yucatecan cuisine and colonnaded, pastel, stucco and cobbled streets that give the city a unique Spanish feel. The Parque Francisco Canton is the main plaza in the center of this pretty town. Streets flank all sides of the plaza, with a traffic-free, leafy park in the center. This afternoon you will visit the Templo de San Bernardino dating from 1560, where the architecture includes beautiful rose-colored walls and pretty arches. Valladolid has some interesting craft workshops that produce leather goods, perfumes, candles and oils, among other things. Following your tour of the city, a refreshing swim in the beautiful Cenote Zamula near the town center is an experience not to be missed.
Day 7 - Chichén Itzá (B)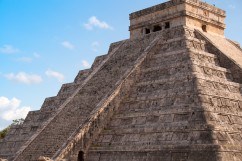 After breakfast in your hotel, your guide will drive you the short distance to the world-famous ruins of Chichén Itzá. Here you will enjoy a guided morning tour around this spectacular 1500-year-old site, featuring the Great Pyramid of Kukulkán, the Great Ball Court and dozens of other fascinating structures and temples. A short drive away is the X-Canché Cenote, where the more adventurous can enjoy a cycling, rappel, zip-line and kayak tour in the forest, or simply enjoy the delights of walking through the natural beauty of the forest here. This evening you can enjoy a stroll in the lovely main plaza of Valladolid, a time-honored tradition among families who live in the city.
Day 8 - Transfer to Cancun (B)
Today, a private car will transfer you to Cancun airport (approximately 2 hours) and your flight home.
Isla Holbox - Luxury - Casa Las Tortugas
As a hotel famous for its excellent service, attention to detail and friendly staff, Casa Las Tortugas has attracted a great deal of positive recognition. In 2013, Trip Advisor awarded the Travellers' Choice Award this chic Holbox Hotel. This, alongside its numerous positive customer reviews, has sparked media interest in both the Island and this enchanting hotel. From the facilities to the staff, the restaurant to the rooms, and, of course, the natural beauty of Holbox Island's beach, Casa Las Tortugas has been praised for seeking to tend to all its guests' wants and needs.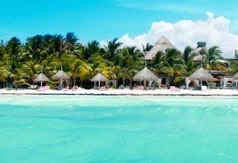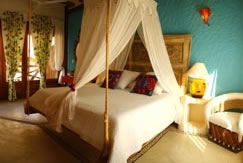 Isla Holbox - Deluxe - Casa Sandra
This is a unique property, conceived with style and luxury in mind, where every detail is thought of. Truly personalized service is given to the hotel's guests and the staff is sincerely committed to making each guest's experience memorable. This is the finest hotel on the island, with 18 individually crafted rooms and suites, featuring fluffy blankets and mattresses, 500 count thread Egyptian cotton and pure serenity overlooking the sea. Each view is a mirror of paradise. Essential bath amenities with organic oils, in room safes, hair dryers, air conditioning, ceiling fans, bathrobes and an assortment of various art work inspire one to relax and enjoy the silence of Casa Sandra's luxury accommodations. Every room here is unique and has its own rustic and elegant style.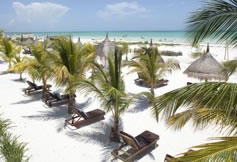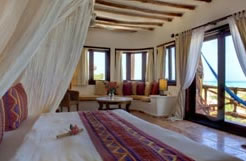 Merida - Luxury - Casa Lecanda
Casa Lecanda is a small, luxury boutique hotel located in the historic center of the beautiful city of Merida. Built in a restored 19th century colonial home, the hotel has been designed to maintain its uniqueness with particular attention to architecture, detail and comfort. Lovely patios and courtyards in the house offer a variety of comfortable reception areas for relaxing. Each room is uniquely decorated with custom crafted furniture, original clay tile floors and beautifully restored doors and windows, offering guests the complete experience of the Yucatecan home while providing all the amenities of a contemporary luxury hotel.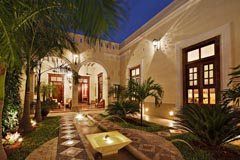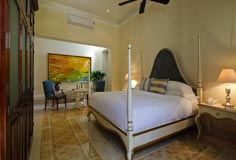 Merida - Deluxe - Rosas y Xocolate
A member of the exclusive Design Hotels International group, Rosas y Xocolate is a uniquely designed, luxurious boutique hotel located on Paseo de Montejo, one of Merida's most exclusive streets a stone's throw from the delightful historic center. Rooms are cool and modern with touches of traditional architecture and lovely bathrooms featuring private, open air showers and bathtubs. The restaurant features excellent Yucatecan and Mexican cuisine, while enjoying a cocktail on the rooftop bar while listening to live jazz playing is a wonderful way to end a day of sightseeing around Merida.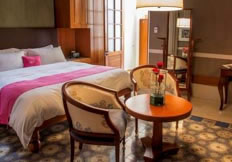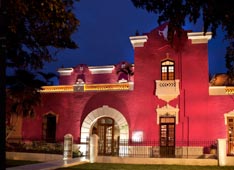 Valladolid - Luxury - Mesón Del Marqués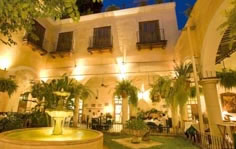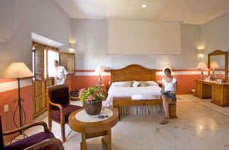 Valladolid - Deluxe - Coqui Coqui
A secluded one-room suite set atop a perfumery, built in the 16th century, Coqui Coqui caters to your senses with the signature scents of their handmade fragrances, creams, oils and candles. The view from the suite over the beautiful tropical garden, a delightful pool and the tailored spa treatments will pamper you during your stay at this unique property. The suite benefits from an excellent location, on the historical, charming Calzada de los Frailes, a few blocks away from the main plaza and walking distance form the silent and secluded Convent of San Bernardino de Siena. As life slows down, your senses will wake up in a new peaceful dimension.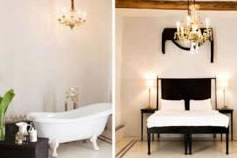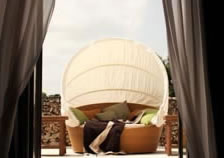 Pricing
From $3995 per person (Luxury Hotels) or $4295 per person (Deluxe Hotels), for a private tour based on two people traveling in low season sharing a room.
Hotels listed on the Hotels Tab are given as suggestions only to illustrate the standard of hotels used. 
Price Includes:
All hotels as described in the itinerary
Services of Blue World Journeys's representatives while in Mexico
All transportation as described in the itinerary in a private air-conditioned vehicle with an English speaking driver / guide
Private sightseeing and entrance fees
Meals as described in the itinerary
Bottled water in the vehicle during all transfers 
Price Excludes:
International flights
Travel insurance
Meals other than those listed in the itinerary
Gratuities for guides and drivers
Sightseeing other than described in the itinerary
Additional room charges of a personal nature in hotels (eg: room service, laundry, phone calls, etc.).