All tours are fully customizable to your requirements
Beautiful Bali
Unlike anywhere else, Bali invokes images of a lush, green tropical paradise filled with natural beauty, Buddhist temples, amazing food and smiling people. The reality far exceeds the hype… Bali is a beautiful island, offering the perfect combination of culture, cuisine and beaches and is a perfect place to spend a week or two.
The scenery here is stunning - from forested volcanoes to classic south east Asian rice paddies interspersed with towering pagodas, to inviting golden sand beaches, there's beauty everywhere you look.
ITINERARY
Day 1 - Arrive Denpasar, Transfer to Ubud
Day 2 - An Introduction to Rural Bali
Day 3 - Ubud
Day 4 - Eastern Bali
Day 5 - At Leisure on the Beach
Day 6 - A Day in the Life of a Balinese Farmer
Day 7 - Uluwatu
Day 8 - Cycle Through Rural Villages
Day 9 - Fly Home or Extend Your Trip
Detailed Itinerary
Day 1 - Welcome to Bali
Upon arrival at Bali's Denpasar International Airport you will be warmly welcome by your guide and escorted by private vehicle to your hotel in Ubud, approximately one hour and thirty minutes away.
Day 2 - An Introduction to Rural Bali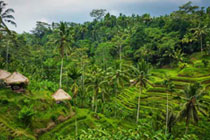 After a leisurely breakfast you will depart for Mt. Batu. Driving along beautifully scenic roads, you'll gain an insight into the lives of rural Balinese. The first stop will be the 11th century temple of Gunung Kawi, set amid lush rice terraces, which feature 20-foot-high shrines carved into a cliff face.
Continuing to Tirta Empul, you'll visit the sacred site of spring waters where all devout Balinese bathe at least once a year for ritual cleaning. As you drive further north, you'll enjoy the spectacular views of the volcanic region around Mt. Batur.
This afternoon, you'll stop at Pejeng for an easy 2 hour walk through the rice fields, guided by a local farmer before returning to your hotel.
Day 3 - Ubud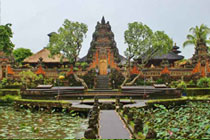 This morning you'll visit the center of Ubud, where you'll learn about traditional Balinese paintings and wood carvings at the Puri Lukisan Museum. Next, a visit to the Ubud Monkey Forest will show you the playful inhabitants of this region, before visiting the Ubud Palace and the adjacent market. After lunch, you can enjoy a traditional Balinese massage before returning to your hotel to enjoy the rest of the day at your leisure.
Day 4 - Eastern Bali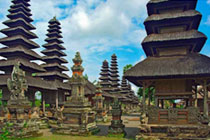 Leaving your hotel and driving easy, you will stop at Kehen Temple, set in a beautiful location on a lush green forested hillside. Stopping in the delightful village of Penglipuran, you'll walk through the narrow streets to see the traditional Balinese houses typical of the architecture of the region. Continuing to the western slopes of Mt. Agung, you'll reach the mother Temple - a stunning complex of temples visited at least once a year by all Balinese Hindus.
Enjoy lunch with a fantastic view overlooking rice paddies and the backdrop of Mt. Agung before driving to Kerta Gosa to view the richly decorated ceiling paintings illustrating stories of the Hind epics of the Mahabharata and Ramayana. Continuing to Nusa Dua, you'll check in to your beach side hotel.
Day 5 - Your Day, Your Way at Nusa Dua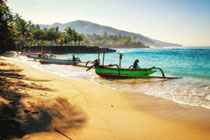 Enjoy a day at your leisure on the beach at Nusa Dua.
Day 6 - A Day in the Life of a Balinese Farmer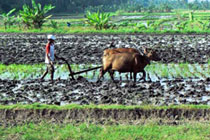 On today's fascinating tour you'll gain a unique insight into the life of a rural Balinese farmer. Driving to Tabanan, a very lush, green part of the island, you'll meet local farmers and chat over a welcome drink as they explain the delicate balance between work, praying and taking care of nature. They'll explain the age old traditional system of Subak, giving everybody on the island equal water rights, before heading out into the rice fields. Here you'll have the unique opportunity to help them with planting or harvesting rice (depending on the season) before walking back to the main house where you'll be served a traditional lunch.
Return to your beach hotel to enjoy the rest of the day as you please.
Day 7 - Uluwatu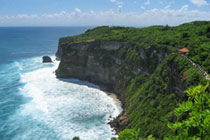 Enjoy the morning at your leisure. This afternoon you'll drive to Uluwatu Temple, majestically perched on the edge of a cliff. As the sun sets you'll witness the dramatic Kecak performance, accompanied by the steady chant of male performers. This evening enjoy a seafood dinner under the stars on the beach.
Day 8 - Cycle Through Rural Villages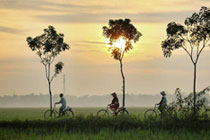 You're in for a fun morning as you see Bali off the beaten track on two wheels. You'll cycle along country roads only accessible by bike, passing rural villages and rice paddies. You'll have plenty of opportunities to stop for photos, to admire the scenery and have a refreshing drink of fresh coconut. The ride ends at a beautiful spot where you can enjoy a picnic lunch overlooking the lush rice fields before returning to your hotel for a last afternoon at the beach.
Day 9 - Fly Home or Extend Your Trip
This morning you will be escorted by private vehicle to Denpasar's International Airport for your flight home or to another fascinating part of Asia.
Hotels listed below are given as suggestions only to illustrate the standard of hotels used.
Ubud - Maya Resort Ubud (5 star - Deluxe)
Located in a rural area surrounded by stunning natural beauty, Maya Resort is a modern and stylish luxury hotel, with architecture inspired by local design and has received numerous awards. Rooms are bright and airy, finished with locally sourced hardwood furniture. They offer privacy and beautiful views over the rice paddies and river valley.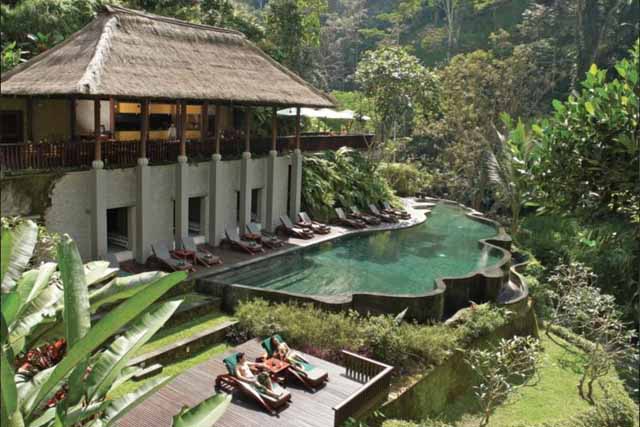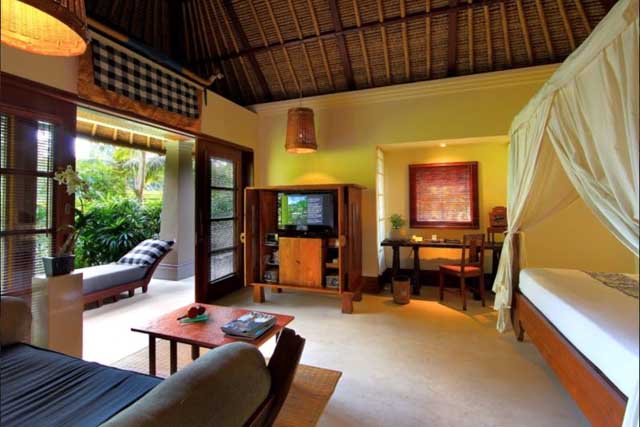 Ubud - Wapa Di Ume (4 star - Luxury)
A wonderful hideaway just 5 minutes from the center of Ubud, the Wapa Di Ume places you at one with nature, designed around a central rice paddy. A boutique hotel with only 33 rooms, all offering tropical vistas from private balconies, the hotel features architecture inspired by the textures and colors of nature. Rooms are a fine blend of modern and traditional and offer all the amenities of a luxury hotel.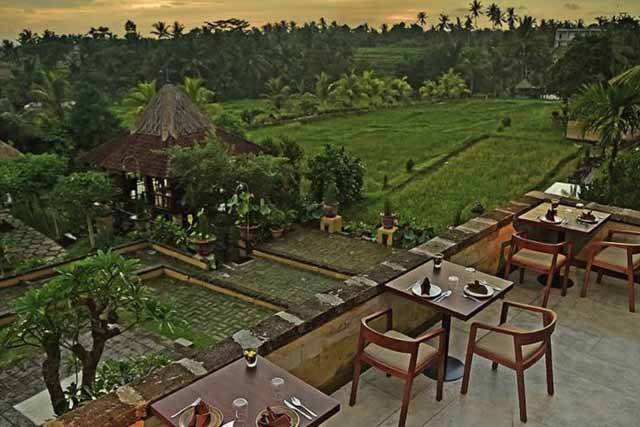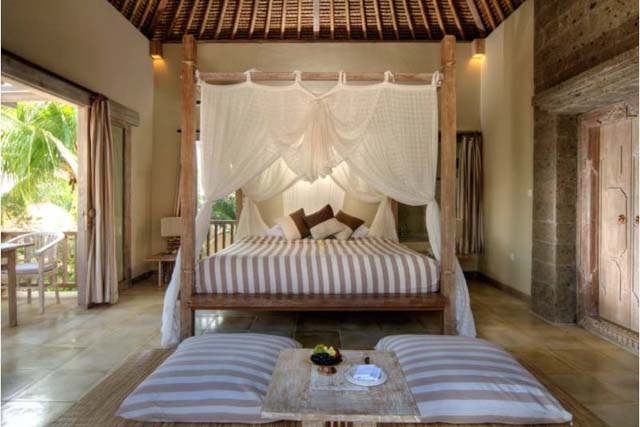 Nusa Dua - Nusa Dua Beach Hotel (5 star - Deluxe)
Located on a private beach and set amongst lush, tropical gardens, the Nusa Dua Beach Hotel is designed to resemble a Balinese palace set around three pools. The rooms are luxuriously furnished and fitted with Balinese furnishings with a balcony overlooking the tropical gardens or the beach. The hotel's award winning Raja restaurant offers some of the finest Balinese cuisine on the island.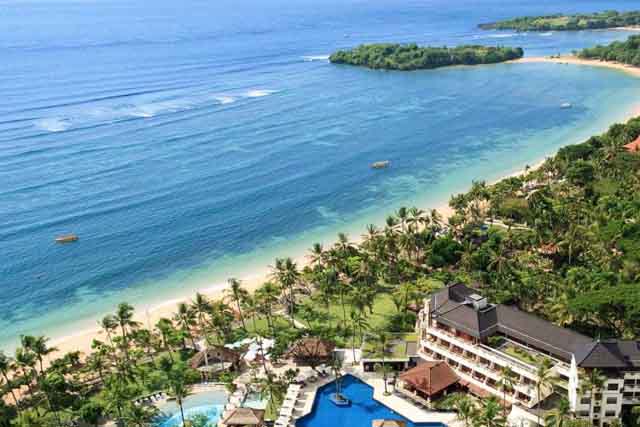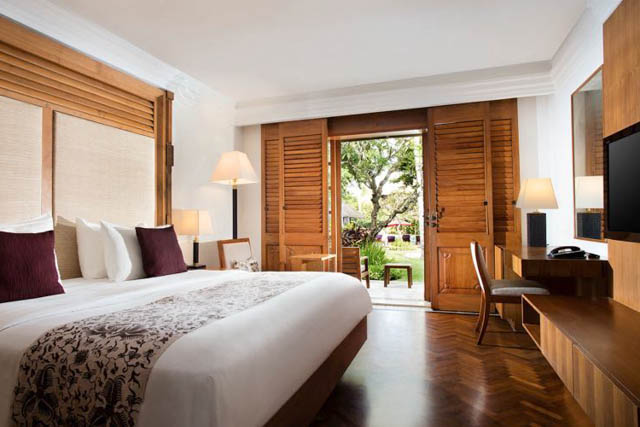 Nusa Dua - Inaya Putri (4 star - Luxury)
This beautiful hotel features heavily influenced Balinese architecture taking inspiration from the beauty of Panglipuran Village, a rural village known for its authenticity. Rooms are stylish and modern, many of which feature direct lagoon pool access from their private terraces and are impressively designed with a contemporary Balinese touch.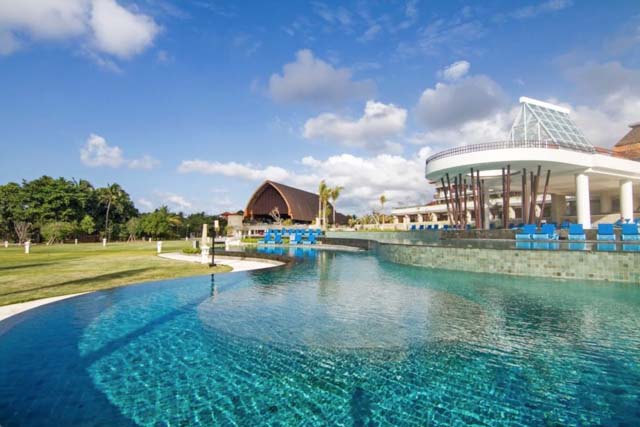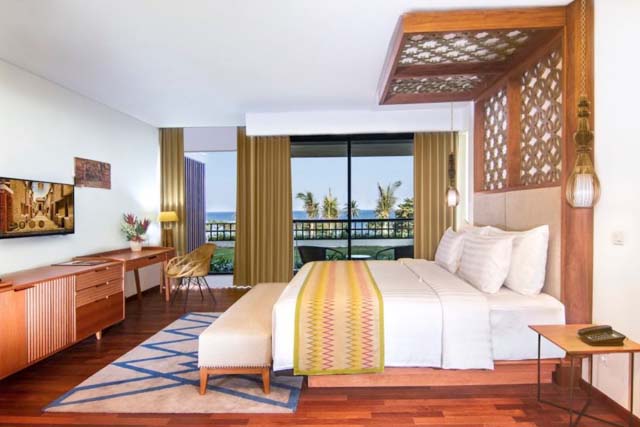 Optional Extensions
Hong Kong (3-4 days)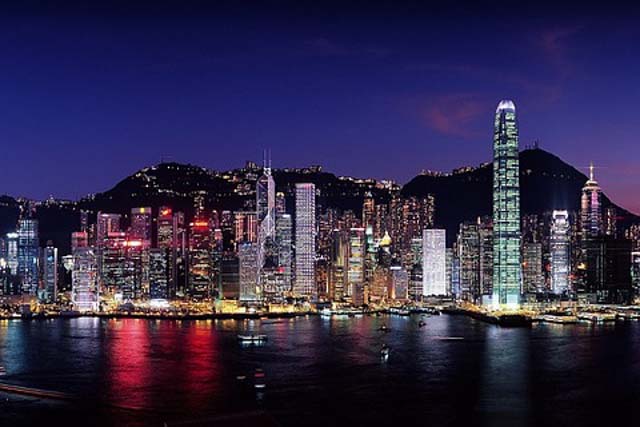 Hong Kong is an enigma. A city of modern, glass towers, cosmopolitan cuisine, home to one of the world's largest financial centers, and one of the world's most modern, efficient transport systems; it's also home to quiet villages and idyllic beaches not far from the chaos of the city. The food here is amazing, and the views - whether from the deck of the world-famous Star Ferry crossing Victoria Harbour (the best 25 cent ticket you'll ever buy), or from the lofty heights of Victoria Peak are simply sublime.
Bangkok (3-4 days)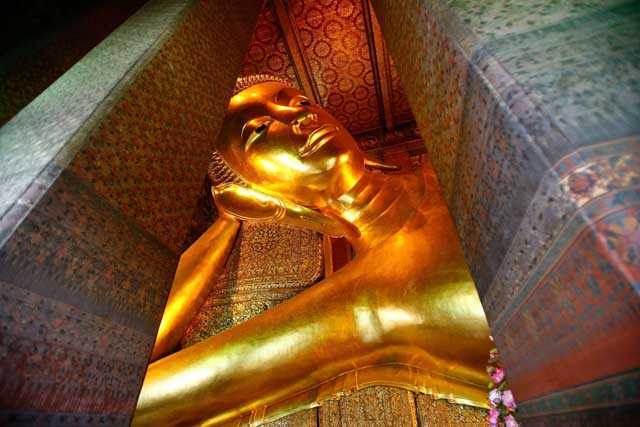 Thailand's capital and one of the most exciting cities in Asia, Bangkok is a real feast for the senses. It is one of the most confounding and chaotic, yet most rewarding cities in the world to visit. From the royal core of the city and its Grand Palace to the busy Chao Phraya River slicing through it, the incredible and exquisite historical temples and monuments, to the congested streets, lined with the best street food in the world, it's exotic and mesmerizing at every turn.
Singapore (3 days)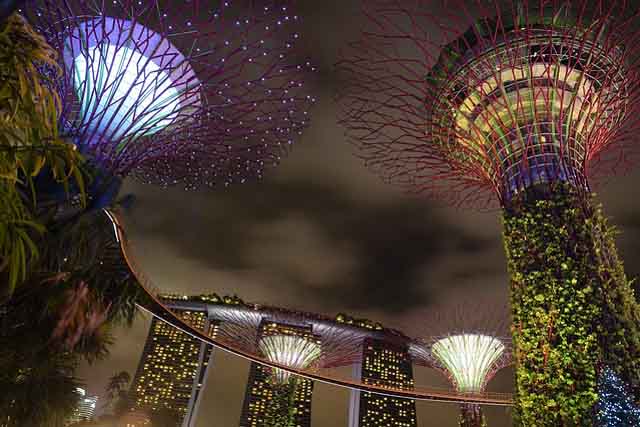 Unlike any other city, Singapore is a mix of traditional Malay, Chinese and Indian cultures, harmoniously blended with the cutting-edge, ultra-modern style of the most modern cities in the world. Immaculately clean, tidy, efficient and organized, with some of the best food offerings in the world, from simple 'hawker' stalls to Michelin starred restaurants, it's a great place to spend a few days. With international non-stop flights all over the world, it's also the most easily accessible city in south east Asia.
Fully guided, private tours are priced from:
Luxury - US$2995 per person (4 star hotels)
Deluxe - US$3395 per person (5 star hotels)
Ultra-Luxe - US$3995 per person (best available hotels)
Prices are per person, based on two people sharing a double room in low season.
Hotels listed on the Hotels Tab are given as suggestions only to illustrate the standard of hotels used.
Price Includes:
All hotels as described in the itinerary
Services of our representatives while in Bali
Private transportation and private tours as described in the itinerary in air-conditioned vehicles
Sightseeing and entrance fees
Meals as described in the itinerary

Price Excludes:
International flights
Travel insurance
Meals other than those listed in the itinerary
Gratuities for guides and drivers
Sightseeing other than described in the itinerary
Additional room charges of a personal nature in hotels (eg: room service, laundry, phone calls, etc.)