New Zealand is a country unlike any other on Earth. Being one of the last land masses to be 'discovered' by the Europeans, it is known as the youngest country on the planet.
About two-thirds the size of California, but with a population of only 4.2 million people, it's also one of the least crowded countries.
Although commonly perceived as a faraway destination, new non-stop flights to Auckland from Los Angeles, San Francisco and Houston have made getting here easier than ever from the USA.
After an easy overnight flight from the west coast, you'll find yourself in another world of spectacular natural beauty, friendly people and excellent food and wine.

We specialize in tailor-made travel to New Zealand.

All of our New Zealand tours can be customized to your requirements – here are some tour ideas to inspire you



Please click on any tour for detailed information
What to see and do in New Zealand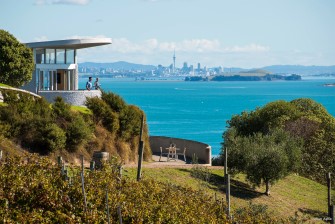 Auckland, New Zealand's premier city and most likely your first introduction to the country and is a great place to start your tour of New Zealand. It has a wonderful spring-like climate for most of the year and a fabulous waterside location.
Set on an isthmus between two natural harbors, the city is surrounded by water and rainforest cloaked hills.
A day-trip to nearby Waiheke Island and its olive groves, wineries and laid back pace of life is a must.
The city beats to a Polynesian rhythm. Its population is a melting pot of European, South Pacific and Asian cultures, but retaining a strong and proud Maori heritage.
There's an incredible diversity in unique dining and shopping experiences here and the city is a great place to spend a few days as you acclimatize and has enough attractions that it could easily be its own luxury vacation destination in New Zealand.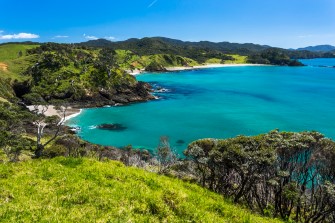 The Northland region is one of the best places to travel to in New Zealand, the region is located at the top of the North Island.
It's an easy 3-hour drive or a short flight from Auckland and is a beautiful part of the country.
Maori and non-Maori cultures blend in a natural environment of islands, spectacular coasts and beaches, quaint towns and incredible scenic beauty.
Visit the stunningly beautiful Bay of Islands as you experience the real New Zealand, a place where life slows down and take the opportunity to explore and interact with friendly locals.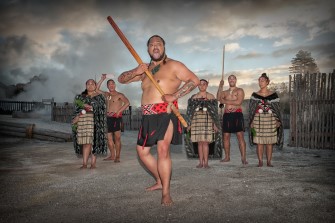 An easy 3-hour drive or a 40-minute flight south of Auckland, the region around the town of Rotorua was the birthplace of New Zealand tourism in the 1800s.
People came here to see the famed Pink and White Terraces - huge, naturally formed silica 'terraces' that cascaded into a volcanic lake. Sadly, these were destroyed by the 1886 eruption of nearby Mt Tarawera.
The region of the country with the strongest Maori culture and heritage, this is a great place to spend a few days to learn of the indigenous culture and traditions of these proud people who call New Zealand home.
You can witness the spirit of the Maori first hand at an authentic Maori village, one of our most recommended tours in all of New Zealand.
Rejuvenate your spirit with a relaxing soak in one of the many hot springs here, or enjoy some outdoor adventures including trout fishing, kayaking, hiking and mountain biking on one of the many trails.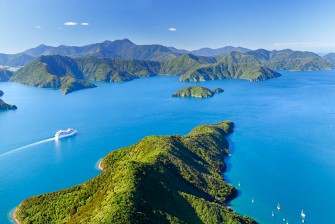 At the southern end of the North Island, the country's capital city of Wellington is the most vibrant and fun city. With its many pedestrian streets, it's a delightfully walkable city where you can enjoy the eclectic style of the city as you sample the wide selection of dining options.
Wellington claims to have more restaurants per capita than Manhattan, and is a great place to sample a wide variety of New Zealand cuisine. Its central location also makes it a good basecamp for your whole New Zealand vacation.
World class hospitality paired with a bright and vibrant local population make this city a wonderful place to spend a few days before crossing to the South Island either by a scenic 3-hour ferry through the islands of the beautiful Marlborough Sounds or via a short flight.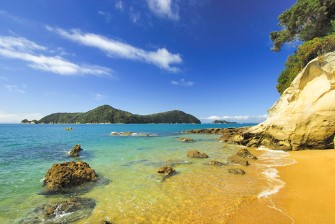 New Zealand's South Island is known for its incredible natural beauty.
At the northernmost end of the island is the stunning Abel Tasman National Park, which is another must see area if you are traveling to New Zealand.. This is New Zealand's finest coastal national park, and the perfect place to get out on the water, exploring either by kayak or by local ferry.
There is an easy hiking trail along the coast that connects the beautiful beaches and bays overlooking the azure tropical waters.
The region is the natural habitat of seals, penguins and many sea birds.
The scenery here is filled with spectacularly sculpted granite headlands and countless islands fringed by lush semi-tropical rainforests.
Abel Tasman is easily accessed by flying into the nearby city of Nelson and is a great introduction to the South Island.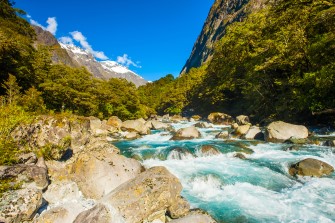 Central South Island offers some truly spectacular mountain scenery.
The best and most relaxing way to experience this is on the TranzAlpine train, without a doubt one of the world's greatest rail journeys and a good way to enjoy your luxury New Zealand vacation.
Connecting the city of Christchurch on the east coast with Greymouth on the west coast, this incredibly scenic 4-hour journey departs daily in both directions.
Crossing the fertile farmlands of the Canterbury Plains, the largest flatland in the country, the train then climbs the mighty Southern Alps, affording vistas over deep gorges and chiseled alpine landscapes which will take your breath away.
After crossing Arthur's Pass, the train then descends through dense beech forests to your destination of Greymouth.
The train offers comfortable heated and air-conditioned carriages, panoramic windows, commentary at your seat via headphones and an on-board cafe.
This is truly an unforgettable journey and a must for any visitor to the region.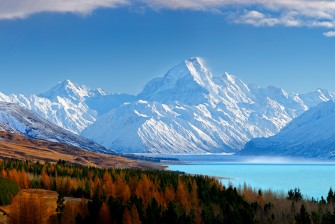 Along the South Island's rugged west coast lies another region of incredible natural beauty.
The 30 million year-old Punakaiki Pancake Rocks and blowholes are easily visited via a 20 minute walking trail, where you can see native rainforest and a spectacular rugged coastline.
Further South, the Fox and Franz Josef Glaciers are truly a sight to behold.
Surrounded by some of New Zealand's highest peaks, you will be truly awed by the scenery here. This region is the only part of the world other than Argentina where ice meets rainforest.
An unforgettable way to see this area is by taking a scenic helicopter flight over the glaciers and mountains. We can even arrange a glacier helicopter landing and picnic with champagne for a really unique experience.
The nearby Mt Aspiring National Park offers more alpine scenery of towering mountains, crystal clear lakes, native forests and long river valleys.
Nestled on the east side of the mountains you will find the tranquility of Lake Wanaka. Surrounded by beautiful mountains, Wanaka is a beautiful lake with a lively town buzzing with a carefree spirit and a great place to base yourself for a few days to explore this lovely region.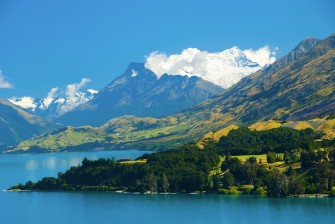 The hub of New Zealand's South Island tourism is undoubtedly the region around the town of Queenstown.
Situated on the shores of the crystal-clear Lake Wakatipu, the town has a great vibe and offers a plethora of outdoor activities year-round.
From skiing, to horseback riding, to kayaking and more adventurous activities like bungy jumping, canyon swinging, zorbing ('what on earth is that?' you ask yourself… call us and we'll tell you) and white water rafting, there's something for every outdoor enthusiast.
The night sky here is free of light pollution and offers some truly spectacular nighttime star gazing.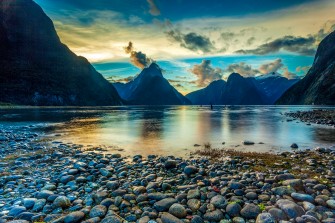 The nearby region of Fiordland offers some of the most amazing scenery to be found anywhere in the world. There are many different tours options for this part of New Zealand, making it a vacation spot that can be custom made to your itinerary.
The best way to see this is by taking a sightseeing flight over the famous World Heritage Sites of Milford Sound and Doubtful Sound, followed by a scenic boat cruise.
The untouched wilderness forests, sheer rock walls and thundering waterfalls are an unforgettable sight.
The nearby town of TeAnau, on the shores of the crystal-clear lake of the same name makes a great base for visiting this area and we can arrange for any of a number of ways to see the spectacular highlights.
The nearby town of TeAnau, on the shores of the crystal-clear lake of the same name makes a great base for visiting this area and we can arrange for any of a number of ways to see the spectacular highlights.
New Zealand is an incredibly diverse destination, offering something for everyone, no matter how active or easy you would like your tour to be.