All tours are fully customizable to your requirements
Essential Thailand
Beautiful Thailand… known as the land of smiles for good reason. Thais are warm and welcoming, gentle people who are rightfully proud of their country. This is one of the most beautiful and exotic countries in the world. There's so much to see here from frenetic Bangkok to peaceful countryside dotted with Buddhist temples, to postcard perfect, white sand beaches and warm turquoise waters. This unforgettable two-week tour covers the cultural highlights of this lovely country, combined with some quality beach time.
ITINERARY
Day 1 - Bangkok
Day 2 - Bangkok
Day 3 - Kanchanaburi
Day 4 - Ayutthaya
Day 5 - Sukhothai
Day 6 - Chiang Rai / Golden Triangle
Day 7 - Chiang Mai
Day 8 - Chiang Mai
Day 9 - Fly to Koh Samui
Day 10 - Koh Samui
Day 11 - Koh Samui
Day 12 - Koh Samui
Day 13 - Fly Home or Extend Your Trip
Detailed Itinerary
Day 1 - Welcome to Thailand!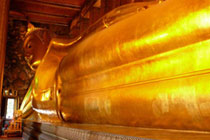 Upon arrival at Bangkok's Suvarnabhumi International Airport you will be welcomed by your guide and escorted to your hotel. Bangkok is one of Asia's most diverse and exciting cities. At first glance this city of over 10 million people seems overwhelming, but it'll soon start to make sense. There's so much to see and do here that you could spend your entire vacation in and around the city. Enjoy your first evening sampling some of the incredible street food that the city is known for.
Day 2 - Bangkok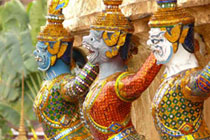 This morning you will start a full day tour of Bangkok. You will start at the Reclining Buddha at Wat Po - a 150-foot long enormous Buddha covered in gold leaf. Next, you'll visit the expansive Grand Palace, the city's most celebrated landmark, built in 1792 by King Rama I and the center of power for over 150 years. Within the compound is the Emerald Buddha in the temple of Wat Pra Kaew. After lunch, which you'll enjoy in a riverside restaurant, you'll travel along the Chao Phraya River through the canals of Thonburi where you'll observe Thai life in the neighborhoods on the water. Your tour will conclude with a visit to the Wat Arun (Temple of Dawn), a 240-foot high pagoda overlooking the river and sprawling city.
Day 3 - Kanchanaburi
Today you will have the unique opportunity to visit a traditional floating market. Your guide will meet you at your hotel and escort you by private vehicle to the picturesque floating market of Damnoen Saduak. You'll have plenty of time to take photos of this sprawling market, with traders selling their goods from traditional wooden canoes, before continuing to Kanchanaburi. After lunch at a local restaurant you'll take a ride on the 'Death Railway' train, named for the thousands of POWs and forced laborers who died during its construction, over the scenic River Kwai Valley. This afternoon, enjoy a tranquil, scenic boat ride down the River Kwai before returning to your hotel in Bankgok.
Day 4 - Ayutthaya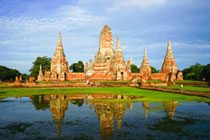 This morning you will leave the bustle of the city behind as you drive north to Ayutthaya. The former capital of Siam from the mid-14th century, this UNESCO World Heritage Site was destroyed by the Burmese in 1767, and is a particularly beautiful compound of ruined temples. It's impressive to think as you're walking around that by 1700 Ayutthaya was the largest city in the world with over 1 million inhabitants, although today only a few remains offer a glimpse of the great city this once was.
This afternoon you will continue to the 13th century Wat Mahathat temple and its impressive Buddha Jinaraj before checking in to your hotel in the town of Phitsanuloke.
Day 5 - Sukhothai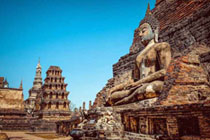 Today you will explore the 13th century ruins of Sukhothai, where, at Wat Sri Chum you will see one of the largest sitting Buddha statues in Thailand. Sukhothai was the original capital of the Kingdom of Siam and is considered to be the cradle of Thai culture. Over 200 temples have been excavated and partially reconstructed here and the site was declared as a UNESCO World Heritage Site in 1991.
You will continue to Lampang for an overnight stay
Day 6 - Chiang Rai / Golden Triangle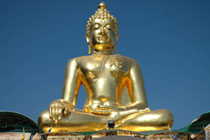 Continuing north, you will drive on a winding road through the hills, with spectacular views over the surrounding countryside. You will have an opportunity to visit the hill tribes of the Yao and Akha people, known for their brightly colored traditional costumes. Continuing further north, you'll visit the Golden Triangle area, where the borders of Thailand, Myanmar and Laos meet and enjoy a boat ride down the Mekong River before driving to Chiang Rai for an overnight stay.
Day 7 - Chiang Mai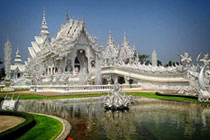 This morning you will depart Chiang Rai for the approximate 3-hour drive to the city of Chiang Mai. The drive is a scenic one, offering an insight into rural northern Thailand. On the way you'll visit Wat Rong Khun (the White Temple), uniquely constructed in radiant white plaster, embedded with sparkling reflections from mirrored glass. You'll then board a boat for a one-hour cruise upriver to visit a local Karen hill tribe.
Continuing to Chiang Mai, you'll check in to your centrally located hotel.
Day 8 - Chiang Mai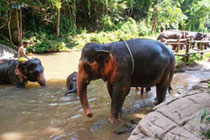 Today you will get out of town to explore the rural areas surrounding the city by elephant. At an elephant rehabilitation center, you will have the unforgettable opportunity to journey through the forest on the back of one of these gentle animals as you get up close to the jungle. Then, you will travel by ox-cart - a traditional and still popular means of transportation to rural villages where you will gain an insight into the lives of the people here. You'll return by bamboo raft along the beautiful Mae Taeng River before driving back to Chiang Mai.
Day 9 - KohSamui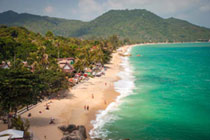 This morning you will be escorted to the airport for your flight to the tropical island of Koh Samui. This is one of Thailand's tropical paradise islands, with white-sand beaches and warm, tropical waters. A perfect place to spend a few days as your trip unwinds.
Day 10 - Angthong Marine Park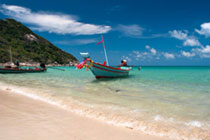 Angthong Marine Park is an archipelago of 42 islands, each with its own character. Your tour starts with an exploration of caves, blue lagoons and striking rock formations. This is followed by a trip to Mae Koh Island to visit an inland salt lake. After lunch at a local restaurant overlooking the azure tropical waters of the area, you'll head to Wau Ta Lab Island for some swimming and snorkeling off the beautiful white sandy beach.
Day 11 - Your Day, Your Way in Koh Samui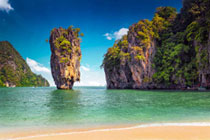 Day 12 - Your Day, Your Way in Koh Samui
Day 13 - Fly Home or Extend Your Trip
This morning you will be escorted to Koh Samui's airport for your flight to Bangkok, connecting to your flight home or to another fascinating part of Asia.
Hotels listed below are given as suggestions only to illustrate the standard of hotels used.
Bangkok - Sofitel Bangkok Sukhumvit (5 star - Deluxe)
Blending the cosmopolitan energy of modern Thailand with the French art de vivre, this hotel is one of the city's finest five star properties. Each of the 344 rooms features floor to ceiling windows with panoramic views and luxurious furnishings and fitting. The hotel offers a wide selection of dining as well as an outdoor pool and terrace overlooking the city.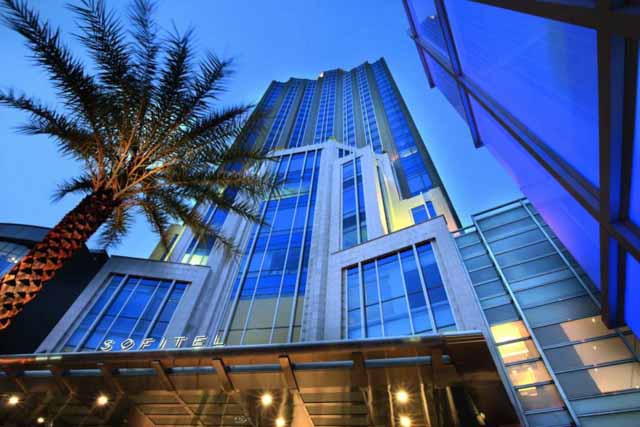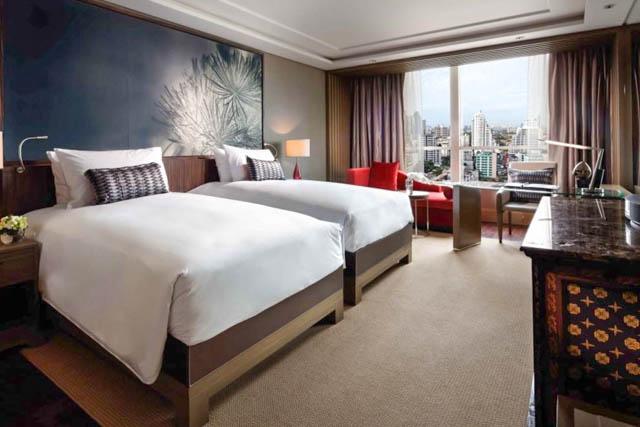 Bangkok - Riva Surya (4 star - Luxury)
Offering excellent facilities including a market inspired cafe and lounge with breathtaking views over the Chao Phraya River, this 68 room boutique hotel is a great base for exploring the city. Rooms are modern and stylish, each extending onto an airy, tiled balcony overlooking the tree lined Phra Athit Road or the Chao Phraya River.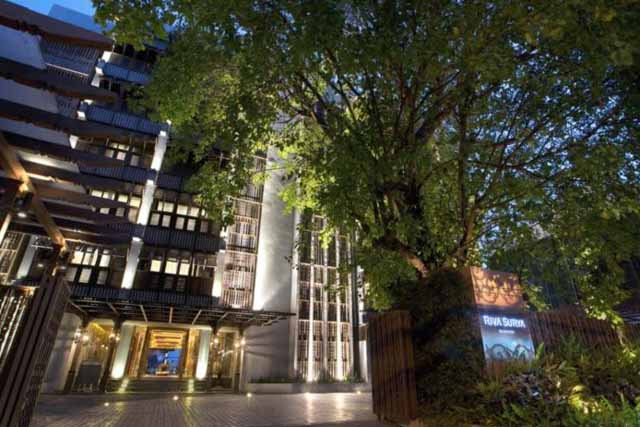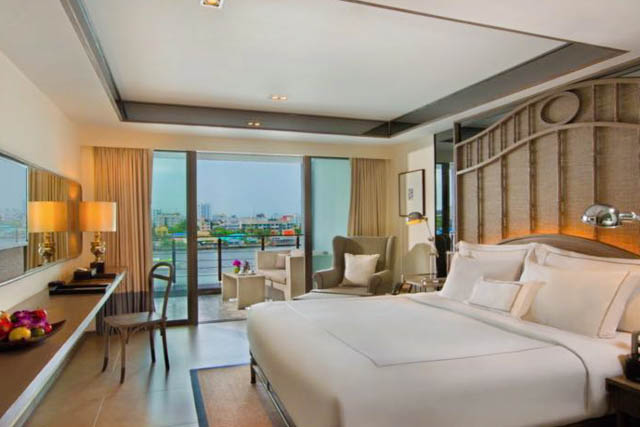 Phitsanulok - Pattara Resort & Spa (4 star - Luxury)
The newest and most luxurious hotel in Phitsanulok, the Pattara Resort is a modern, stylish luxury hotel in a tranquil rural location. Rooms are bright, airy and spacious and have a high level of comfort and luxury. The hotel's Ton Tan restaurant offers upmarket regional Thai as well as international cuisine.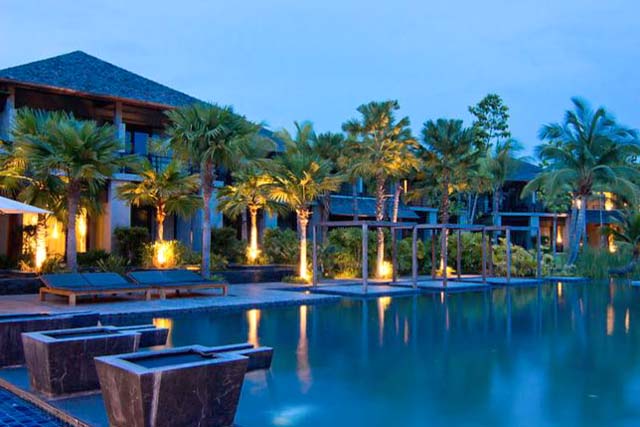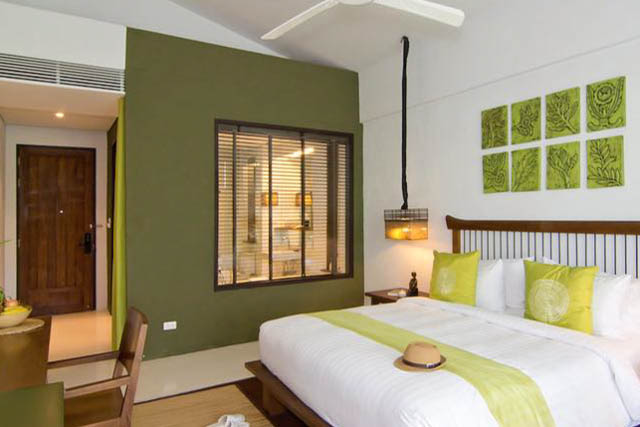 Lampang - Lampang River Lodge (3 star - Mid-range)
Set in a rural area of exceptional natural beauty, this mid-range hotel offers the best accommodations in the region. With an attractive architectural style typical of the region, buildings are constructed using local hardwoods. Rooms are bright, clean and comfortable, and the hotel's two restaurants serve gourmet local cuisine.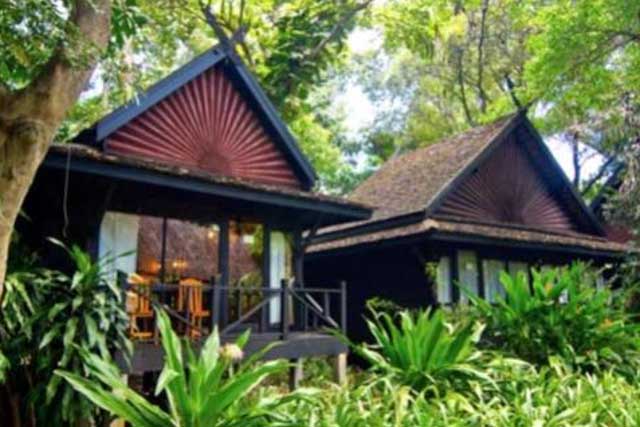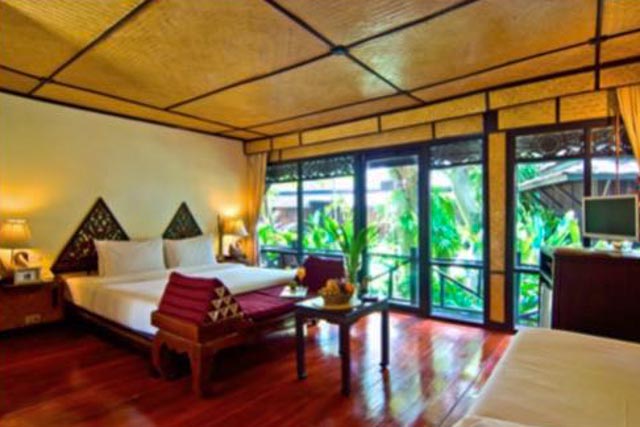 Chiang Rai - Le Meridien (5 star - Deluxe)

Chiang Rai's Le Meridien is the leading luxury hotel in town. Stylish and modern with a contemporary Thai design, the hotel features beautiful indoor/outdoor public areas. Guest rooms are spacious, measuring at least 550 square feet and feature local hardwood floors and separate sitting areas in addition to private balconies.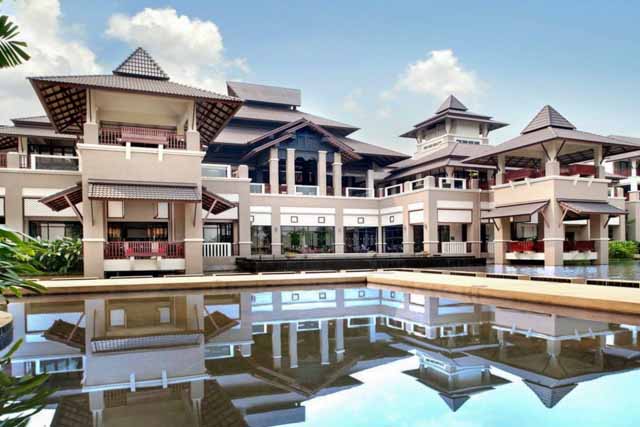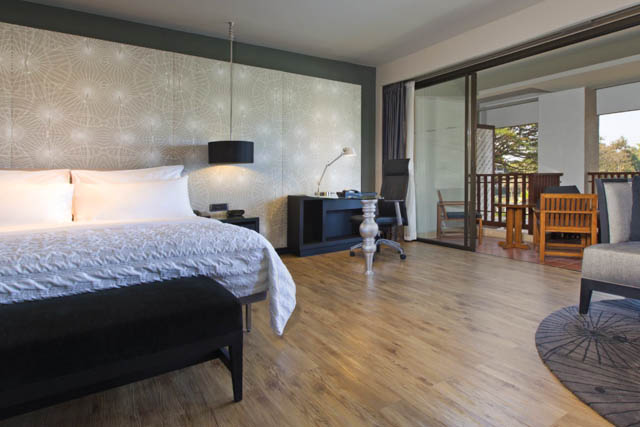 Chiang Rai - Imperial River House Resort (4 star - Luxury)

Situated on the banks for the Kok River, across from the bustle of central Chiang Rai, the Imperial River House Resort offers peace and solitude while offering convenient access to the sights of the city. Rooms are beautifully designed and furnished with local hardwood furniture and many feature balconies overlooking the river and city beyond.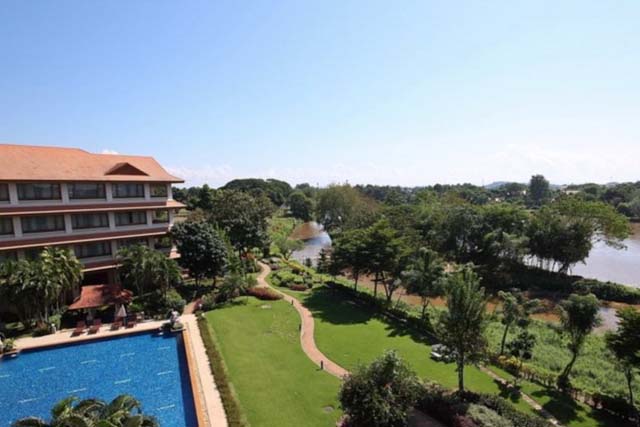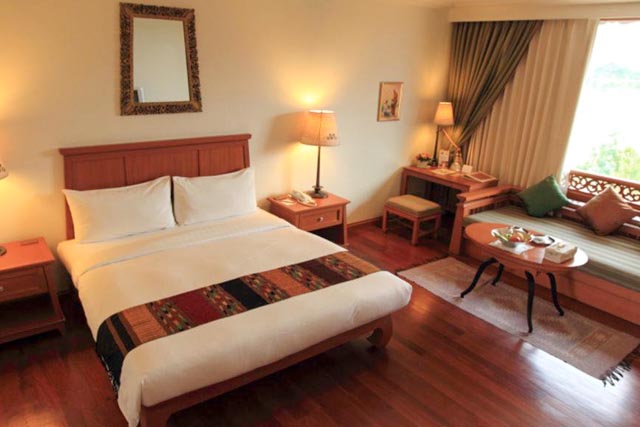 Chiang Mai - 137 Pillars House (5 star - Deluxe)

137 Pillars House revives the colonial old world elegance of the Orient. Located in a prime setting near the Ping River, the hotel is surrounded by old colonial residences and offers just 30 luxurious suites. These are spacious, occupying at least 700 square feet and are furnished with rattan chairs, free standing Victorian baths and feature tiled verandahs.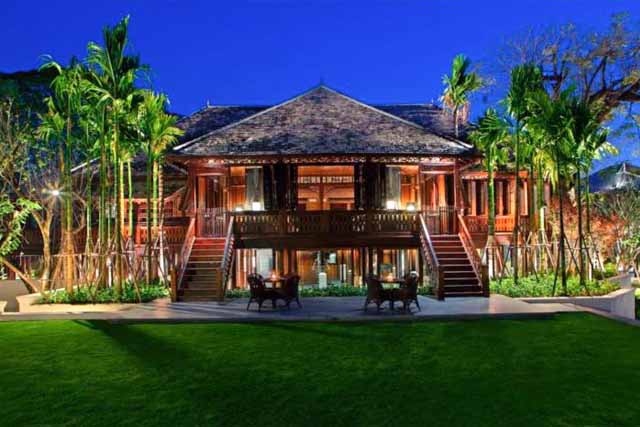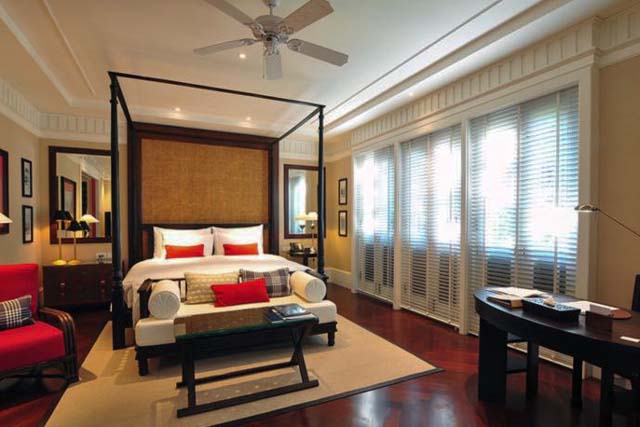 Chiang Mai - Ping Nakara Boutique Hotel (4 star - Luxury)

This beautiful boutique hotel is perfectly situated in the center of town, just a 10 minute walk from the Chiang Mai night market and 5 minutes' walk from the Chedi Luang Temple. Traditional Thai with a contemporary touch best describes the stylish buildings and rooms are fresh, airy and luxurious.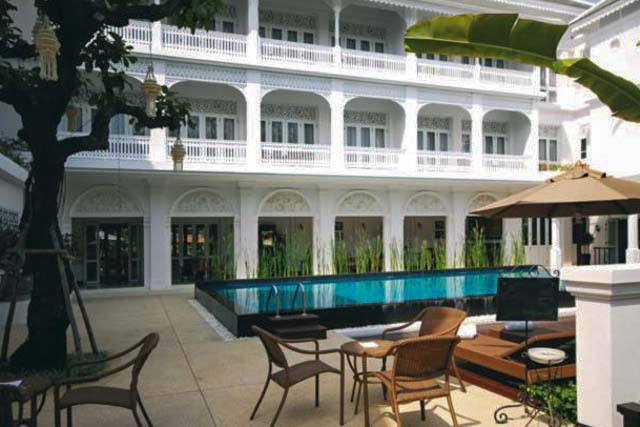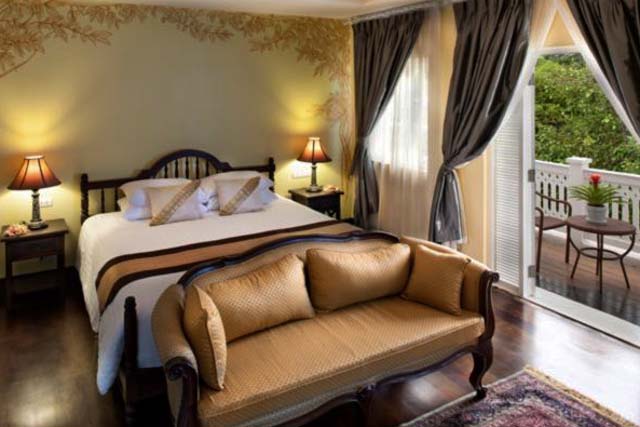 Koh Samui - Mai Samui Resort (5 star - Deluxe)

Set on a beautiful white sand beach and surrounded by lush, tropical forest, the Mai Samui is a perfect place to base yourself for a few days of relaxation in Koh Samui. The guestrooms are furnished in a contemporary Thai design and offer high levels of comfort. Many ground floor rooms have direct private pool access, connected by a swimming channel to the large main pool.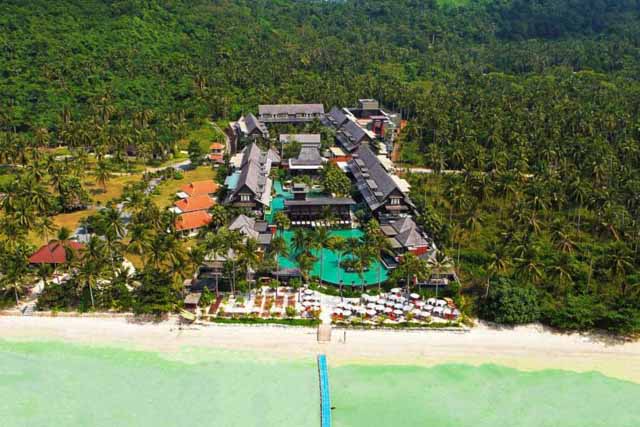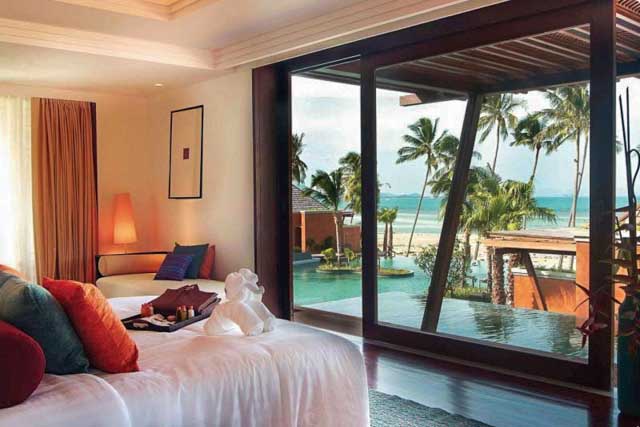 Koh Samui - Zazen Boutique Hotel (4 star - Luxury)

Located directly on the beautiful, white sand Bophut Beach, the Zazen Boutique Hotel is a haven of natural harmony and style. Distinctive private villas, many of which open directly onto the beach, offer privacy and luxurious furnishings. With at least 700 square feet of living area and separate sitting areas and terraces, Zazen is the perfect destination on Koh Samui.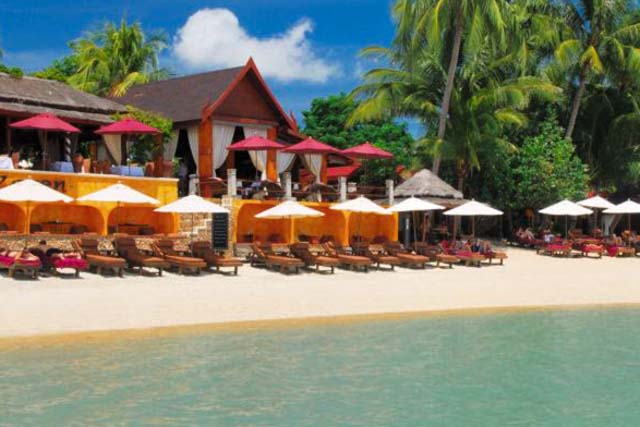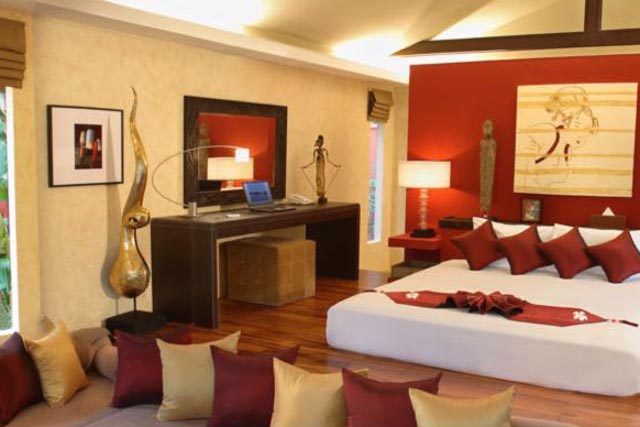 Optional Extensions
Hong Kong (3-4 days)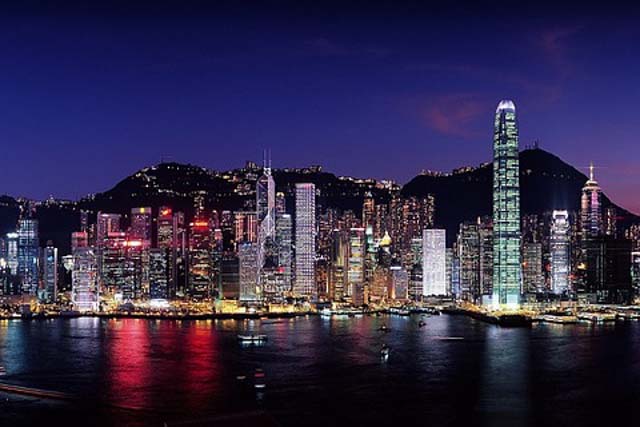 Hong Kong is an enigma. A city of modern, glass towers, cosmopolitan cuisine, home to one of the world's largest financial centers, and one of the world's most modern, efficient transport systems; it's also home to quiet villages and idyllic beaches not far from the chaos of the city. The food here is amazing, and the views - whether from the deck of the world-famous Star Ferry crossing Victoria Harbour (the best 25 cent ticket you'll ever buy), or from the lofty heights of Victoria Peak are simply sublime.
Hanoi and Halong Bay, Vietnam (4-5 days)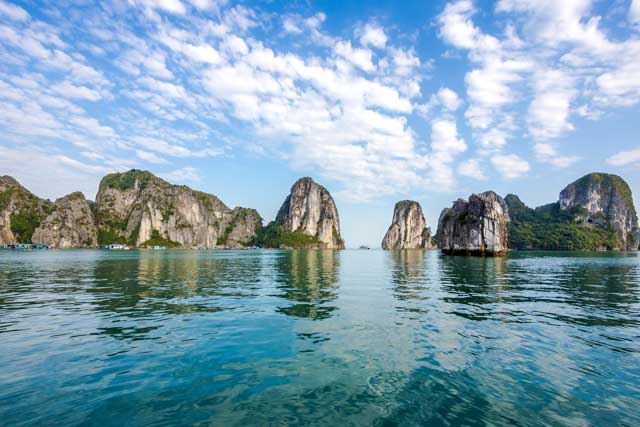 An exotic feast for the senses, Hanoi is one of Asia's best cities to spend a few days in. Filled with historic colonial architecture alongside bustling markets and the finest street food anywhere, there's plenty to keep you busy here. Nearby Halong Bay offers some of southeast Asia's finest coastal scenery, best enjoyed on an overnight luxury cruise amongst the unusual limestone formations rising form the deep blue waters. Cruise past traditional fishing villages and and kayak around tranquil and beautiful deserted beaches and you'll see why this is one of our most asked after tours.
Singapore (3 days)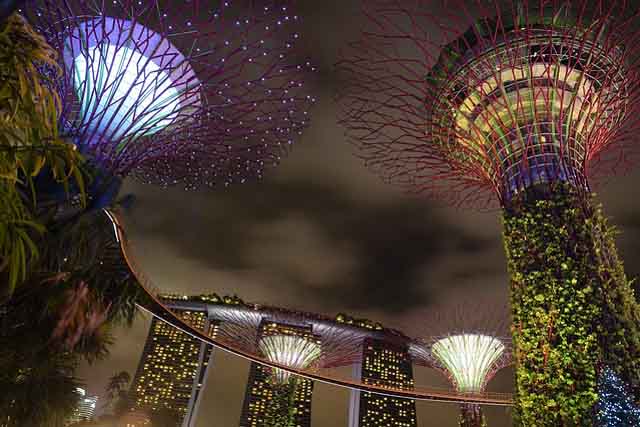 Unlike any other city, Singapore is a mix of traditional Malay, Chinese and Indian cultures, harmoniously blended with the cutting-edge, ultra-modern style of the most modern cities in the world. Immaculately clean, tidy, efficient and organized, with some of the best food offerings in the world, from simple 'hawker' stalls to Michelin starred restaurants, it's a great place to spend a few days. With international non-stop flights all over the world, it's also the most easily accessible city in south east Asia.
Fully guided, private tours are priced from:
Luxury - US$3855 per person (4 star hotels)
Deluxe - US$4155 per person (5 star hotels)
Ultra-Luxe - US$5095 per person (best available hotels, business/first class flights)
Prices are per person, based on two people sharing a double room in low season.
Hotels listed on the Hotels Tab are given as suggestions only to illustrate the standard of hotels used.
Price Includes:
All hotels as described in the itinerary
Services of our representatives while in Thailand
Flights:
Chiang Mai to Koh Samui
Koh Samui to Bangkok
Private transportation and private tours as described in the itinerary in air-conditioned vehicles
Sightseeing and entrance fees
Meals as described in the itinerary

Price Excludes:
International flights
Travel insurance
Meals other than those listed in the itinerary
Gratuities for guides and drivers
Sightseeing other than described in the itinerary
Additional room charges of a personal nature in hotels (eg: room service, laundry, phone calls, etc.)