All tours are fully customizable to your requirements
Sydney, Rock & Reef
This tour is great for anyone wishing to see Australia's iconic highlights who is short on time. Visiting Sydney, Uluru and Cairns, you'll get to experience some of the most amazing destinations in Australia - the exciting, vibrant city of Sydney, where you can marvel at the beautiful setting of Sydney Harbour as well as visiting the beautiful Blue Mountains for an insight into local nature. From there a short flight takes you to the world-famous Uluru (Ayers Rock) where you will enjoy a full day tour of this amazing, peaceful place before flying to the tropical north to see the oldest rainforest in the world as well as the unforgettable Great Barrier Reef.
ITINERARY
Day 1 - Arrive Sydney (3 nights)
Day 2- Sydney City Tour
Day 3 - Blue Mountains Tour
Day 4 - Fly to Uluru (2 nights)
Day 5 - Uluru Tour
Day 6 - Fly to Cairns (3 nights)
Day 7 - Daintree Rainforest Experience
Day 8 - Great Barrier Reef
Day 9 - Fly Home
Detailed Itinerary
Day 1 - Welcome to Australia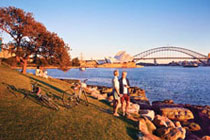 Upon arrival at Sydney's modern Kingsford Smith International Airport you will be met by your driver and escorted to your centrally located hotel by private vehicle. Enjoy the rest of the day at your leisure, to recover from the long journey and get a first taste of this exciting city.
Day 2 - Sydney City Tour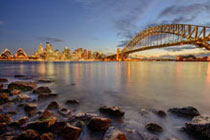 This morning you will enjoy a guided tour of Sydney. After meeting your guide in your hotel, you will visit the Royal Botanic Gardens, where you will take a short stroll and learn about some of Australia's native flora. From here you can take that perfect photo of the Sydney Opera House and Sydney Harbour Bridge.
After driving through the lively neighborhoods of Kings Cross and Woolloomooloo, you will explore some of the beautiful secluded bays and see where the locals hang out. No visit to Sydney would be complete without a visit to the iconic Bondi Beach where you will see surfers and enjoy the local beach vibe before returning to the city for a brief stop in Chinatown on the way back to your hotel.
Day 3 - Blue Mountains Tour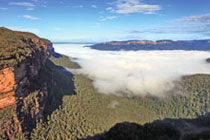 Today you will have an unforgettable experience touring the Blue Mountains. Approximately a two-hour drive east of the city, this world heritage site is named for the blue haze that appears from its eucalyptus trees. You will enjoy spectacular vistas of the amazing as we get off the beaten track, as well as enjoying a bird's eye view of the area from the Scenic Cableway and Scenic Skyway cablecars before traveling up the steepest incline railway in the world - the Scenic Railway.
After lunch in the pretty village of Leura, you will visit the Sydney Olympic Park, site of the 2000 Olympic Games before boarding a ferry for a leisurely cruise back to the city center, passing under the iconic Sydney Harbour Bridge.
Day 4 - Fly to Uluru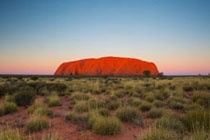 Upon arrival at Uluru's airport you will be met by your driver and escorted to your hotel in the center of town. Time permitting, this evening you will enjoy the unforgettable spectacle of sunset over Uluru, a small taste of what you can expect on tomorrow's tour.
Day 5 - Uluru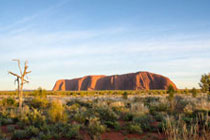 A short drive from your hotel lies the entrance to Uluru Kata Tjuta National Park. Your first up-close sighting of this massive outcrop is unforgettable. As you approach, the true size of the rock will leave you in awe. Your drive around the base will incorporate several stops along the way where you guide will explain the Aboriginal creation stories associated with this sacred site. At the Mutitjulu Waterhole you will learn of the creation stories of the poisonous snake, Liru and Kiniya the python, and their battle for control of Uluru, in addition to many other fascinating Tjukurpa (Aboriginal Dreaming) stories. At one of the stops you will see ancient rock art and learn of why Uluru is suck a significant site for the local Aboriginal people.
Your tour ends with a stop to marvel at the spectacular view of Uluru, with Kata Tjuta in the background before returning to your hotel.
Day 6 - Fly to Cairns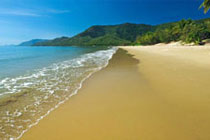 Welcome to Australia's tropical north! Arguably the most beautiful part of the country, and home to the world-famous Great Barrier Reef, you will find this region to be very warm, welcoming and laid-back. You will be met at the airport by your driver and escorted to your nearby hotel.
Day 8 - Daintree Rainforest Experience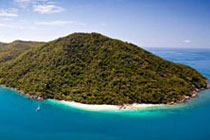 The Daintree is the oldest living rainforest in the world and is a fascinating place to visit. This morning you will drive along a beautiful coastal road via Mossman to Cape Tribulation. Arriving at the Daintree River and the entrance to this lush region, you will begin with an informative river cruise where you will learn about the local estuarine crocodiles and other wildlife found here. You'll experience an intimate view of the rainforest from an elevated boardwalk with a guide to explain the many varieties of flora and fauna surrounding you.
Following lunch, you'll have a unique experience of hand feeding a kangaroo before enjoying a refreshing win in the pristine Emmagen Creek. At Cape Tribulation Beach you can experience where the rainforest meets the reef before returning to your hotel.
Day 9 - Fly/Cruise to the Barrier Reef
After a leisurely breakfast you will depart late morning for the heliport in the center of town from where you will be whisked away on a spectacular scenic flight over the Great Barrier Reef. Landing on a floating platform on the outer reef you will have a couple of unforgettable hours to snorkel in the otherworldly beauty of the reef, surrounded by huge schools of brightly colored fish and pristine coral. After refreshments you will return to Cairns by boat.
Enjoy the rest of the day at your leisure, relaxing at your hotel's pool or sampling some of the fine cuisine in the many nearby restaurants.
Day 10 - Depart for Home / Optional Extension
This morning you will be met by your driver and escorted to Cairns' airport for your flight home, or to continue to another exciting part of Australia.
Hotels listed below are given as suggestions only to illustrate the standard of hotels used.
Sydney - Parkroyal Darling Harbour (4 Star - Luxury)
Located on Darling Harbour, the Parkroyal offers premium accommodation within minutes of the city's most well-known sights and attractions. Many of the hotel's rooms enjoy views over Darling Harbour and nearby landmarks such as Cockle Bay, King Street Wharf and the Sydney Convention Centre. Hotel facilities include a gymnasium and business center as well as a choice of dining options including 24-hour room service.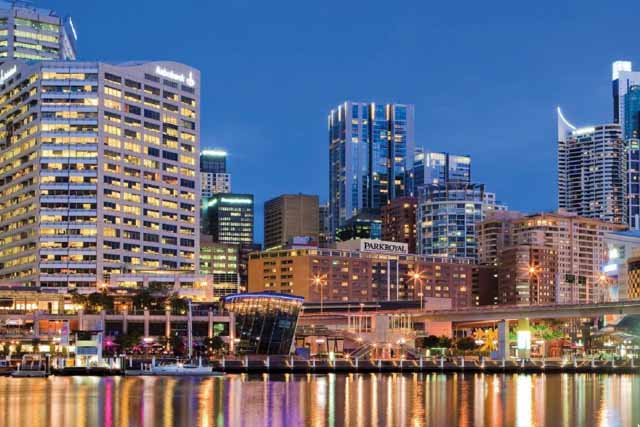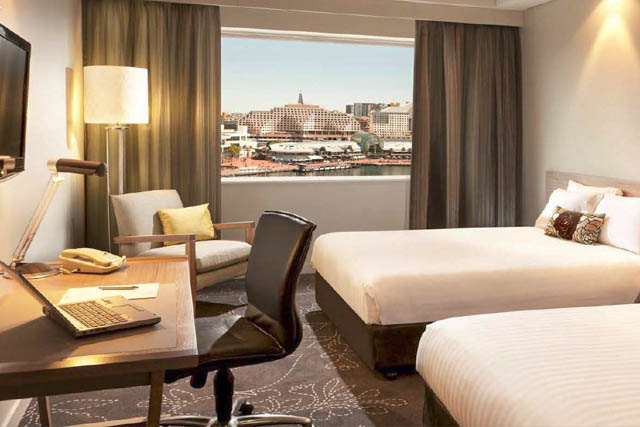 Sydney - Shangri-La Hotel Sydney - 5 star - Deluxe
The Shangri-La's location offers stunning views of Sydney's spectacular harbour, the Sydney Harbour Bridge and the world-famous Sydney Opera House. It is positioned in an elevated location overlooking the interesting, historic Rocks district and offers spacious and inspired luxury guest rooms and suites, with the city center's largest accommodations among Sydney hotels. In addition, the hotel offers some of the city's best dining, including the Altitude Restaurant and Blu Bar, both offering spectacular views of the city.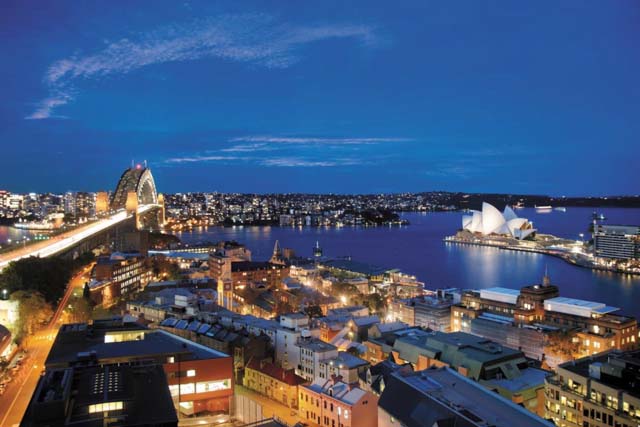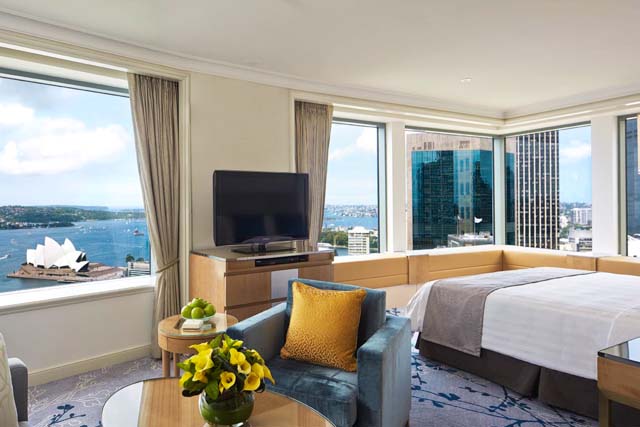 Uluru - Desert Gardens Hotel (4 Star - Luxury)
The Desert Gardens Hotel features comfortable, welcoming rooms and locally inspired dining options. There is a variety of accommodation options including desert view, deluxe rock view rooms and shady poolside rooms under a canopy of towering gum trees and garden beds dotted with native flowers. The hotel offers guests all comforts and conveniences of a 4-star hotel, and rooms can be configured with either one king or 2 double beds.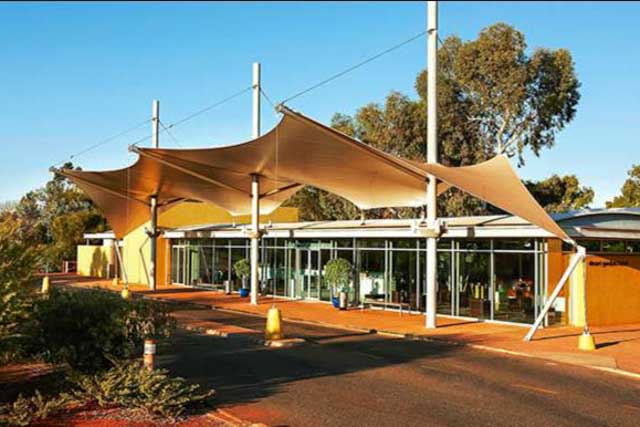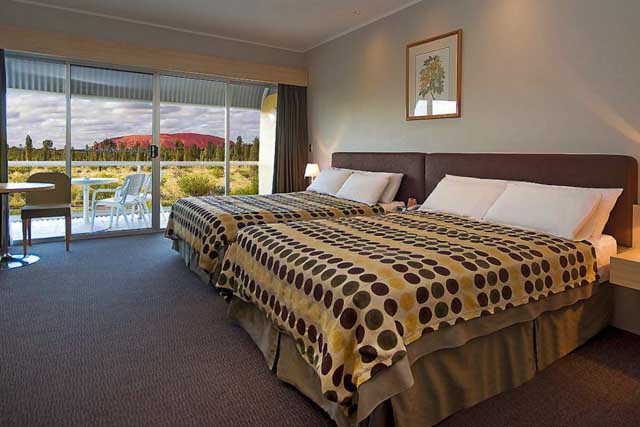 Uluru - Sails in the Desert Hotel - 5 Star - Deluxe
Named for the soaring white sails that crown its roof, this is one of Uluru'spremium hotels. The hotel's interior is decorated in local Aboriginal art, with a gallery in the lobby and artwork by renowned artists throughout the public areas and private rooms. The property also features an beautiful gumtree lined swimming pool and a range of dining options. Rooms are cool, comfortable and modern having been recently refurbished. This is an excellent luxury hotel for a memorable stay at Uluru.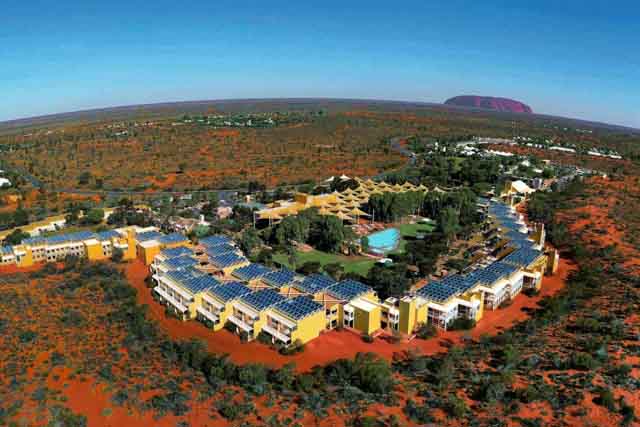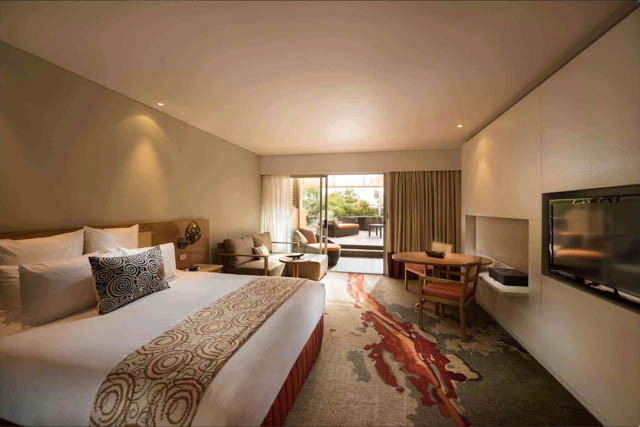 Cairns/Great Barrier Reef - QT Port Douglas (4.5 Star - Luxury)

This vibrant resort boasts quirky design and two hip new food and bar experiences – an interactive marketplace kitchen and a cool cocktail bar. Set in lush tropical gardens just minutes from the town of Port Douglas and Four Mile Beach, the hotel offers a range of stylish hotel rooms. Guests can enjoy the beautiful lagoon-style pool, designer spa and enjoy watching movies in the exclusive outdoor cinema during the cooler the winter months.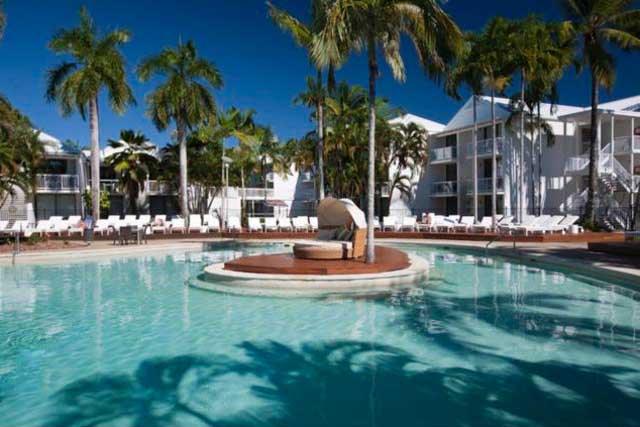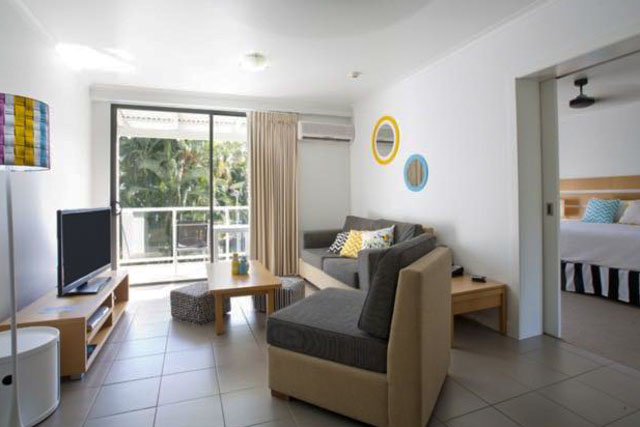 Cairns/Great Barrier Reef - Thala Beach Nature Reserve (5 Star - Deluxe)

Thala is a beautiful, luxury hotel set in a spectacular beach and rainforest setting close to the natural attractions of Cairns, Port Douglas and offering easy access by boat or aircraft to the Great Barrier Reef. Located an easy 45-minute drive north of Cairns airport and just south of the town of Port Douglas, the hotel offers eco-friendly accommodation options throughout a 145-acre property. All rooms are luxuriously furnished and offer either lush jungle or tropical ocean views. The hotel's restaurant offers modern Australian cuisine and spectacular uninterrupted Coral Sea views.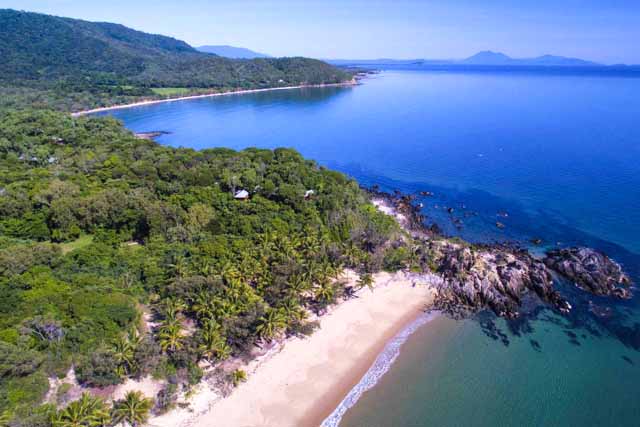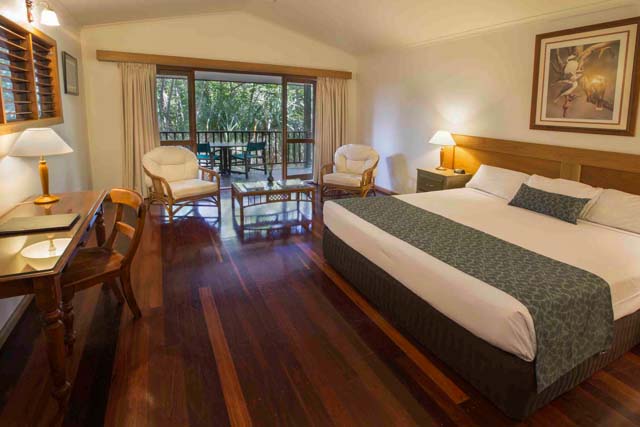 Optional Extensions
Kangaroo Island (2-3 nights)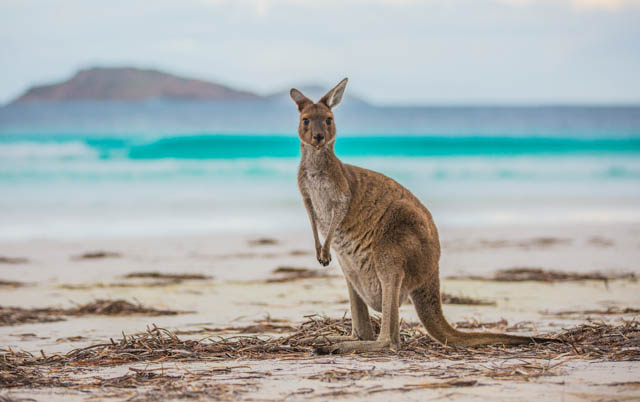 This beautiful island in South Australia has a huge variety of different landscapes and environments. It's also Australia's leading wildlife destination and a fantastic place to experience some soft adventure while you walk amongst fur seals on the beach at Seal Bay, see koalas up close and marvel at the large numbers of kangaroos. This is a wonderful destination for any nature lover.
Tasmania (3-4 nights)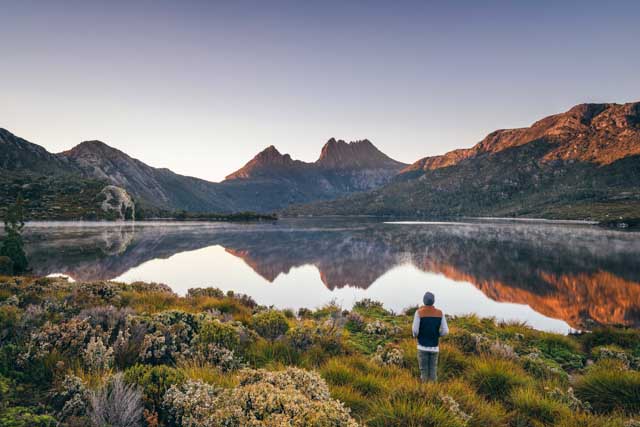 Located in far south-east Australia the island of Tasmania could practically qualify as a separate continent in itself due to its unparalleled diversity. The pristine serenity, spectacular beauty and clean air of its rugged coastlines and mountains make it a destination like no other. There's amazing wildlife here, great food and wine and a rich history, as well as beautiful beaches, stunning scenery everywhere you look and some of the best walks in the world.
3, 4 or 7-night Cruise on the Great Barrier Reef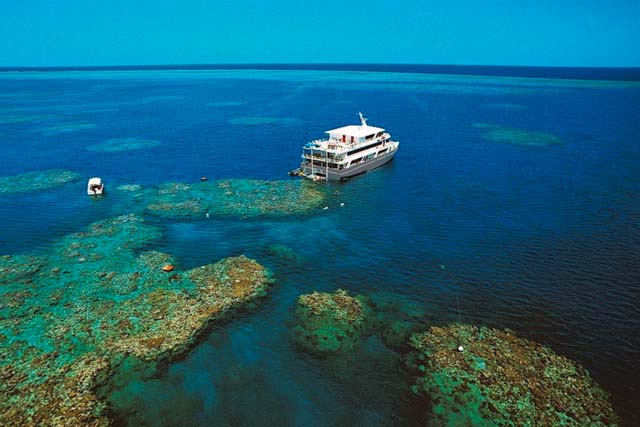 This unforgettable small vessel (44 passengers) cruise to the outer Barrier Reef will allow you to see parts of this pristine ecosystem rarely visited by day trippers from the coast. Every day you will visit a different reef, where you can snorkel, swim or SCUBA dive among coral and fish in clear, tropical waters. A resident marine biologist is on board to give briefings and explanations to further help you learn more about this amazing place. Your spacious and stylish en-suite private accommodation on board features large picture windows and fresh, creative local food is served in the dining room. Attentive service is always on hand from your friendly, well trained Australian and New Zealand crew.
Pricing
Fully guided, private tours are priced from:
Luxury - US$5195 per person (4 star hotels)
Deluxe - US$7595 per person (5 star hotels)
Ultra-Luxe - US$10550 per person
Prices are per person, based on two people sharing a double room in low season.
Hotels listed on the Hotels Tab are given as suggestions only to illustrate the standard of hotels used.
Price Includes:
All hotels as described in the itinerary
Services of our representatives while in Australia
All transportation and tours as described in the itinerary in air-conditioned vehicles
Sightseeing and entrance fees
Meals as described in the itinerary

Price Excludes:
International flights
Travel insurance
Meals other than those listed in the itinerary
Gratuities for guides and drivers
Sightseeing other than described in the itinerary
Additional room charges of a personal nature in hotels (eg: room service, laundry, phone calls, etc.)